IT's NOT to LATE to join the ICT Cheer Legacy Family!!!
We still have a few openings on select teams!
Call 267-5867 TODAY to Set up a Private Evaluation!!!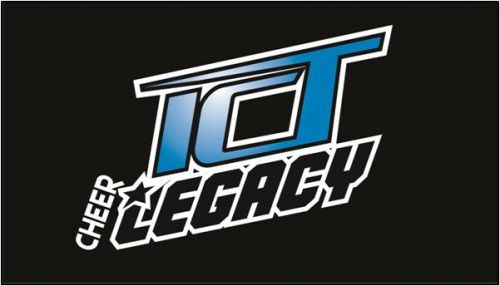 Introducing ICT Cheer Legacy 2014-2015 Teams
Jets- All Star Prep Level 1
Tiny Bombers- Tiny Level 1
Skyrays- Youth Level 1
Fortress- Youth Level 2
Phantom- Senior Level 2
Queen Air- Senior Level 3
Stealth- Senior Level 4
We are SHOCKED by the talent and number of athletes that have come through our door and know that this season is going to be unforgettable!!!
ICT is READY to start a new LEGACY in Wichita!!! With talented athletes, amazing teams and The BEST STAFF in the region! Our coaches are ready to push your child to the next level with a POSITIVE family friendly environment you will NOT find anywhere else in the the area! Your child DESERVES the BEST so JOIN the CREW and BLEED BLUE!